Citizen Development:


The New Revolution in App Building
Become one among the 68% of business users who create no-code apps to facilitate their organization's needs.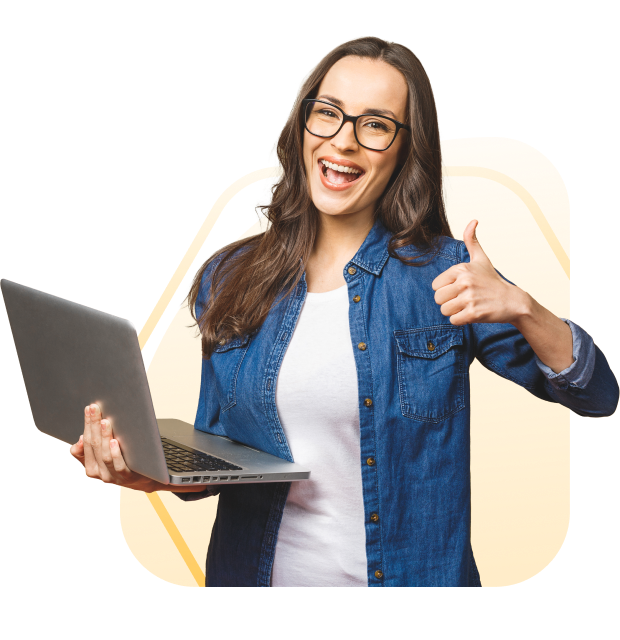 Citizen Development is The Need of the Hour
Depending on IT alone to build a digital enterprise is becoming one of the top reasons for digital transformation to come to a halt. But creating an end-to-end digital ecosystem requires an organization-wide attitude change, a cultural reform. Business users have to start building apps independently on IT-approved platforms. By 2024, 65% of app development is going to be on enterprise low-code app development platforms. Many organizations have already jumped on the citizen development bandwagon because they've begun seeing the visible business impact it has on business.
IT Need
IT teams are constantly trying to catch up with the growing backlog of work. They're under pressure to drive the enterprise's digital transformation and build an IT infrastructure, and the eternal shortage of talent only adds more burden on IT.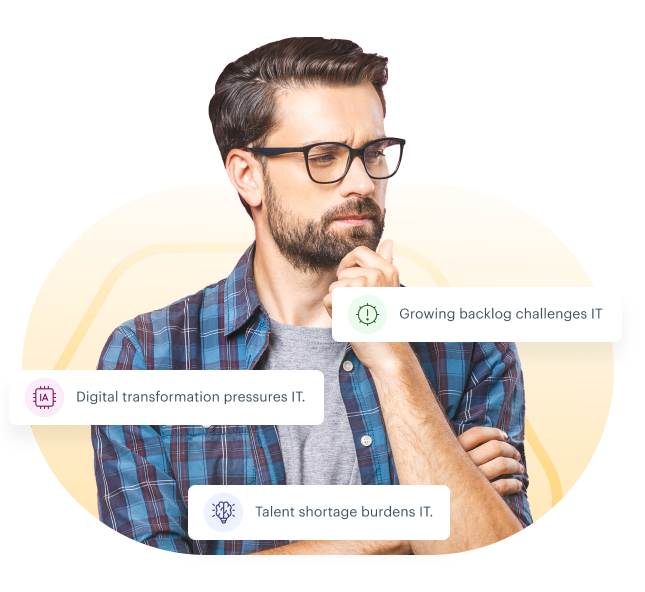 Business Need
Business users are trying to fix their outdated processes by building isolated and unsupervised apps without the approval of IT. This has resulted in more chaos as they are entangled in a web of apps, spreadsheets, and paper trails.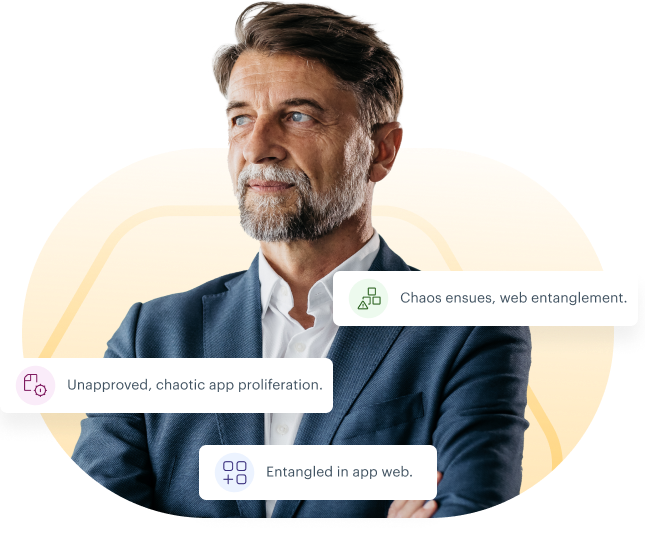 The Benefits of Citizen Development

Mitigate the shortage of developers
Removing the need for developers to create apps not only solves the problem of digitization, it also helps reduce the burden on existing developers.

Cultivate a culture of collaboration
Digitization works best when everyone collectively contributes to the process. An enterprise low-code citizen development is the perfect initiative for collaboration between developers and business users.

Bridge the existing skill gap
Citizen development enables individuals with domain expertise. In the age of the digital enterprise, learning new technologies is the way forward for everyone and low-code app development enables this.
Organizations that have implemented citizen development have seen 33% higher innovation. Low-code app development offers many opportunities to expand an enterprise's capabilities.
Kissflow's Low-Code Approach to
Enterprise Citizen Development
Kissflow Work Platform empowers business users to create, model, and deploy
business process apps in a matter of 15 minutes.
Workflow Designer
Effortlessly build processes of varying complexity and of any type, with our drag-and-drop form builders and visual workflows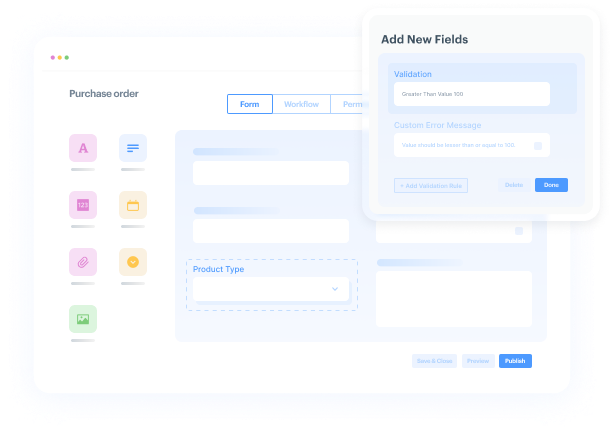 Agile Framework
Effectively streamline your workflows and obtain the agility to scale-up your business operations and run them hassle-free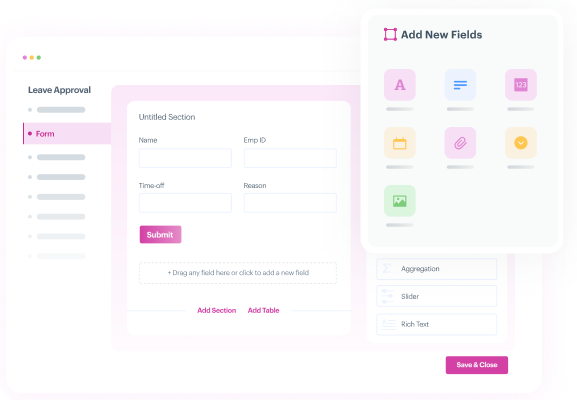 Intuitive Reports
Gain valuable insight from our powerful reporting and analytics features to drive process improvement efforts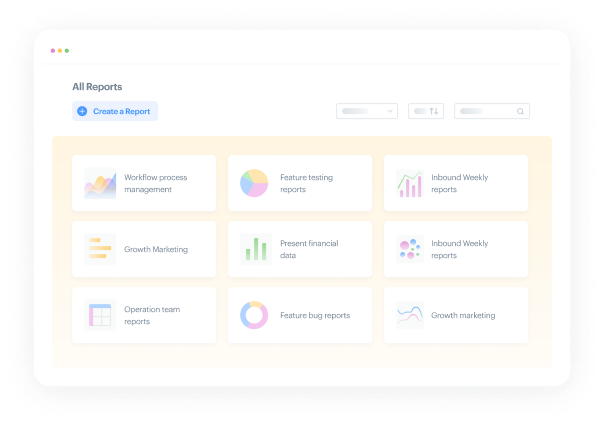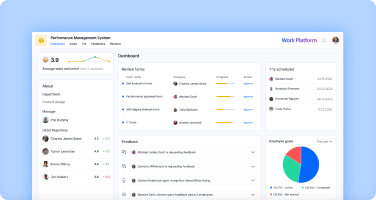 Performance Management System
Measure, analyze and improve employee performance and productivity towards your organizational goals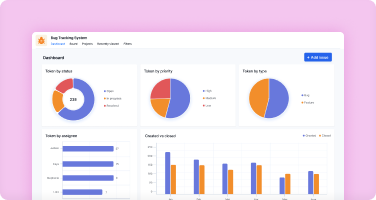 Bug Tracking System
Effectively prioritize and manage software bugs using Kissflow's bug tracking app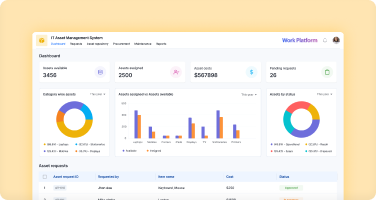 IT Asset Management System
Track and manage your organization's IT assets throughout their lifecycle for efficient usage.
What our clients have to say
This is so easy, even my mom could do this.' It was extremely intuitive and straightforward. The watermark was, 'I don't need to call IT to do this. I can do it myself.
Renee Villarreal
Senior IT Manager
PO approvals are so much easier. We've gone from two days to a few hours. It's fantastic!
We were able to completely customize and change forms at any point without needing to contact an IT desk or have a background in programming.
Yvonne Herman
Chief Human Resource Officer
Frequently asked questions
Citizen development is the process of building applications or automating processes by non-technical individuals using low-code or no-code platforms. It allows employees with domain knowledge to actively contribute to digital transformation without extensive programming skills.
Citizen developers are business users or subject matter experts who leverage low-code or no-code platforms to build applications or automate processes. They have a deep understanding of specific workflows or operational needs.
Citizen developers are able to translate their unique knowledge and requirements into functional applications, reducing the reliance on IT development cycles and enabling faster innovation.
Businesses and IT teams can leverage citizen developers by providing them with user-friendly low-code or no-code platforms. This empowers citizen developers to build and customize applications that meet their specific needs, enabling faster time-to-market for innovative solutions.